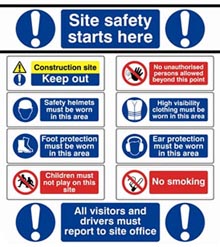 Avantech is committed to maintaining the highest standards of occupational health and safety. The company's management team is composed of experienced Australian, South African & Ghanaian expatriates. This composition of different nationalities, all with operational experience in the African Mining Industry has ensured that the company is able to implement it's safety standards effectively. It is this Company's policy is to ensure a safe and healthy workplace, minimizing the risk of injury to people and damage to plant. equipment, and the environment.
Avantech aims to reduce workplace accidents and maintain a safe working environment. To this end our Safety Plan is based upon practical implementation of Safety Systems.
The Management team understands that effective management of occupational health and safety requires the systematic identification, assessment and control of risks associated with work place hazards. The Avantech Safety Plan incorporates Safe work method procedures, hazards and risk identification and appropriate
employee training.
All Avantech projects have been free from serious injury; this is a testament to the
fact that a consultative, committed, and preventative approach, to work place safety is preferable to a medicinal cure.
QUALITY ASSURANCE
Avantech aims to enhance its commercial position within the industry via the provision of a quality product, which is constructed so as to meet Client requirements at a competitive price. Client satisfaction is an essential factor in the
Company's development programme.
The Company realises that all its members, Management and Employees alike contribute to the Quality Process, therefore the Advantech Quality System incorporates procedures which provides for ongoing training and the involvement of all Company members in the continuous improvement of the Quality System.
ENVIRONMENTAL PROTECTION & WASTE MANAGEMENT
Avantech have developed a policy to comply with Government and client environmental standards whilst maintaining project productivity.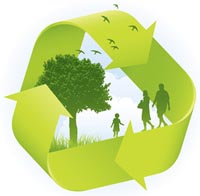 The Environmental Management Plan runs in conjunction with the Quality Assurance Plan thus ensuring regular review and adaptation to suit changing legislative and project demands. Site Staff are inducted into the Environmental Plan to ensure personnel are aware of specific project demands. This induction is carried out in conjunction with the site safety induction.
The Environmental Management Plan is designed to reduce and manage any
potential detrimental impact on the environment, that results from construction and
mining processes.
The Environmental Management Plan addresses the following areas of concern:
Air Emissions
Liquid DischargeSolid Wastes
Hazardous Chemicals
Vibration
Noise
Flora and Fauna
Site Rehabilitation and Clean Up